The Library hosts several collections of personal papers relating to some of its more prominent literary alumni. The most extensive of these is the Robert Graves archive, but there are also collections relating to the classical scholar and poet A.E. Housman, the poet Philip Larkin, and the classicist and translator J.B. Leishman. There is also a notable collection of papers from the comic and author Spike Milligan.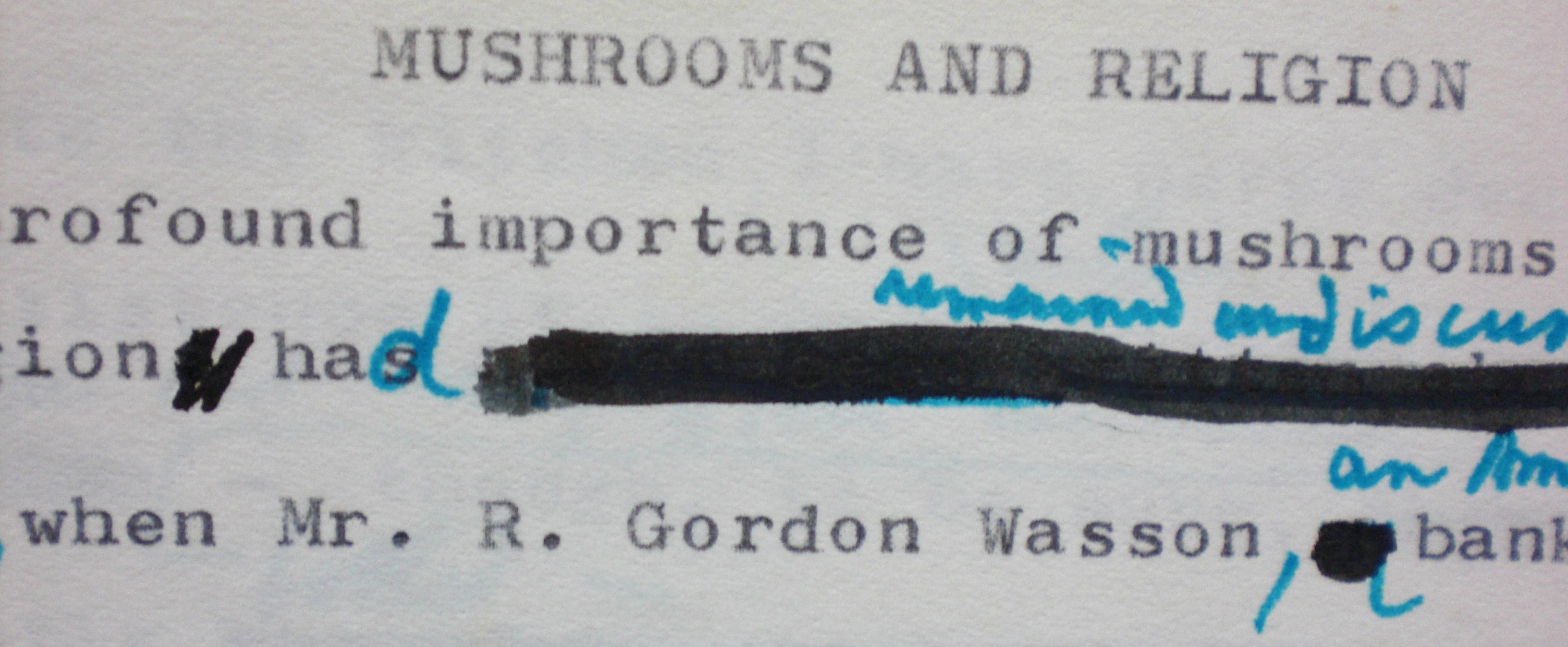 Together with the working library (see insert link), the papers of the poet and author Robert Graves, most famous for his First World War memoir Goodbye to All That and his historical novel set in Julio-Claudian Rome, I Claudius, were bequeathed to the St John's College Robert Graves Trust by his widow, Beryl, in 2003.  
The working library and archive consist of most of the material that was left in his house in Deyá, Mallorca, on his death. The archival component contains tens of thousands of items – letters, manuscripts, and ephemera – mostly accumulated since 1946 when Graves returned to the island. Although Graves sold many of his papers, particularly his manuscripts, during this lifetime, what remained in Deyá with him and Beryl forms an immensely rich collection reflecting the diversity of his interests and correspondents. These latter include John Aldridge, Norman Cameron, Tom Matthews, Alastair Reid, Lynette Roberts, and Alan Sillitoe among many others.
Finding aid: Archives Hub
Associated with John Sparrow's collection of books relating to the poet and classicist A.E. Housman is a small selection of Housman's correspondence, some photographs and Sparrow's own correspondence and papers pertaining to his collecting and his work with John Carter to compile Housman's biography.
Finding aid: Archives Hub, not fully catalogued as yet
Although most of the papers of the poet Philip Larkin were deposited at the University Library in Hull, St John's College does have a small collection of letters and postcards from Larkin to his publisher and friend Charles Monteith.
Finding aid: Archives Hub
St John's College holds several boxes of personal papers relating to the Oxford scholar James Blair Leishman. The collection is not yet catalogued. Anyone interested in these papers is advised to contact the Library and Study Centre.
A small but significant collection of papers from the writer, poet, and comedian Spike Milligan has been given to the College, including illustrations and typescripts of many of his books, such as the war memoirs and some of his books for children. Milligan was a close friend of Robert Graves and the collection includes their correspondence.
Finding aid: Archives Hub
The College owns also the following other collections of letters and papers of varying extent and scope. For historical reasons, some have been located in the general manuscript sequence: 
Jane Austen (1775-1817): Five letters written by the novelist herself to her niece Jane-Anna-Elizabeth Austen (1793-1872), later Anna Austen Lefroy, and one written by Jane's father George Austen (now MS 279); for more details see the library blog at https://stjohnscollegelibraryoxford.org/2014/06/25/jane-and-george-austen-letters-ms-279/.
John Rose (1754-1821): 130 letters from the clergyman John Rose, which give a lively description of contemporary society (MS 345)
Josiah Tucker (1713-1799): Collections of correspondence relating to the political thinker John Tucker (MS 294)