Here, we introduce a member of the Women's Network Steering Group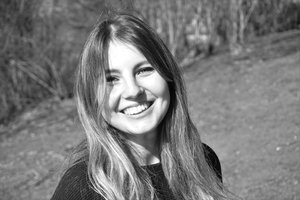 Lorika matriculated at St John's College in 2019 reading for a DPhil in Psychiatry. Her research focuses on biological markers of emotional processing in anxiety and how it can be modulated by common medications to improve anxiety treatment.
Before coming to Oxford she completed her BSc in Psychology and MSc in Cognitive Neurosciences in Germany and worked as an Research Assistant at the University of Cambridge.
Lorika has been enthusiastic to advocate for equality and women's rights, especially for those coming from a non-privileged background. Thus, she joined the Women's Network in her role as MCR Women's Officer and then took lead on the Women Leadership Programme. For her, the Women's Network is one of the highlights in college as it fosters an empowering and supportive community of Johns women across all generations. Within this community, people can learn from each other and grow with each other to overcome challenges and strengthen the position of women.
Apart from her role in the Women's Network, she is a peer supporter and student representative in her departmental culture group.