The 18th and 19th centuries
The College's expansion slowed somewhat in the 18th and 19th centuries, as it mainly remodelled its existing structures.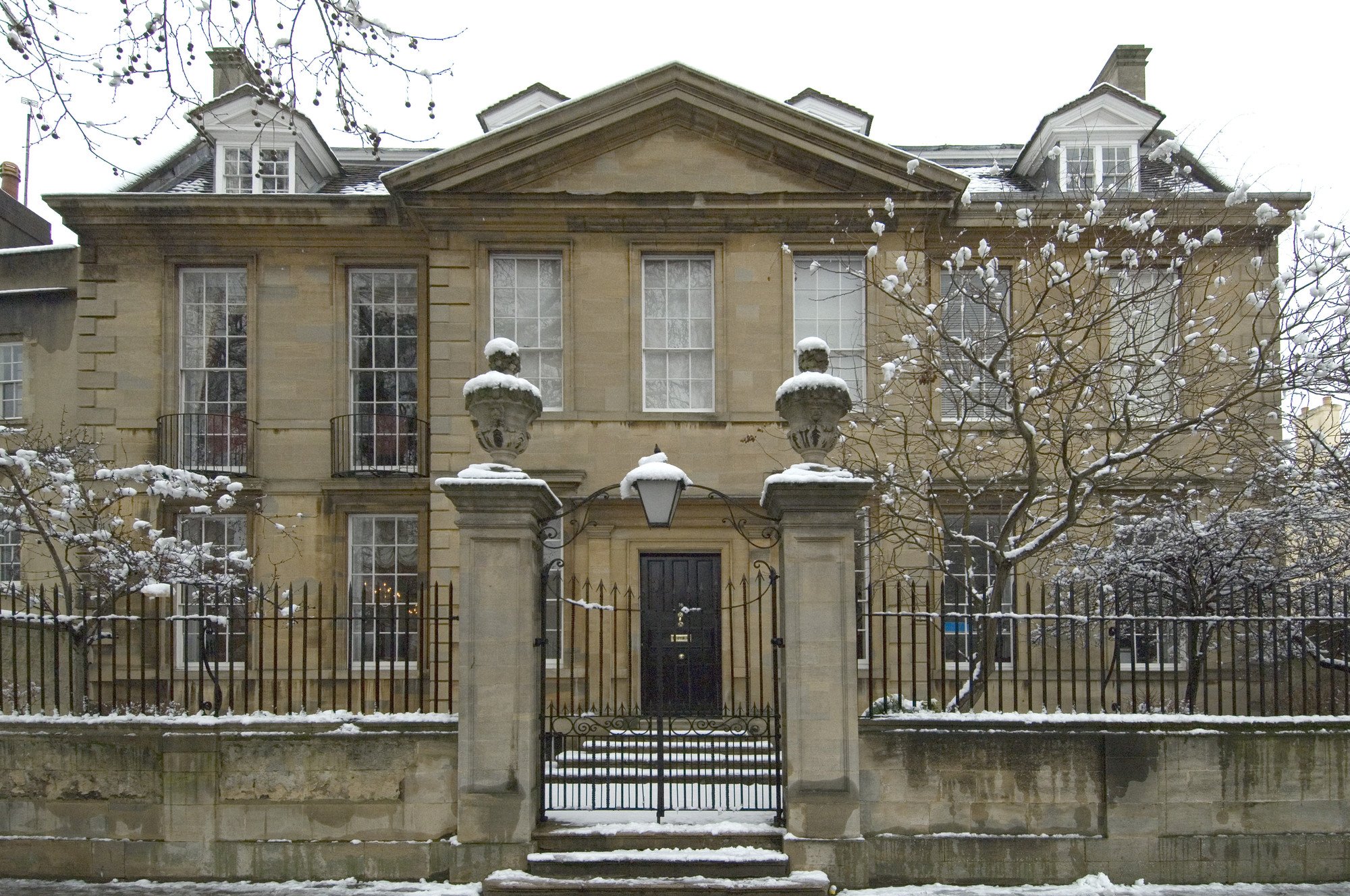 St Giles House
This handsome house on St Giles was built in 1702. It has a seven-bay façade of ashlar stone with a central pediment. Inside is a splendid wooden staircase with twisted balusters, and a richly moulded plaster ceiling. The first owner of the house was Thomas Rowney, a lawyer and old member of the College, and one of the city's Members of Parliament. It later came into the possession of the Dukes of Marlborough, and from 1852 to 1965 it was used by the assize judges on their visits to the city and was renamed Judge's Lodgings. It was taken over by the College in 1965.
20 St Giles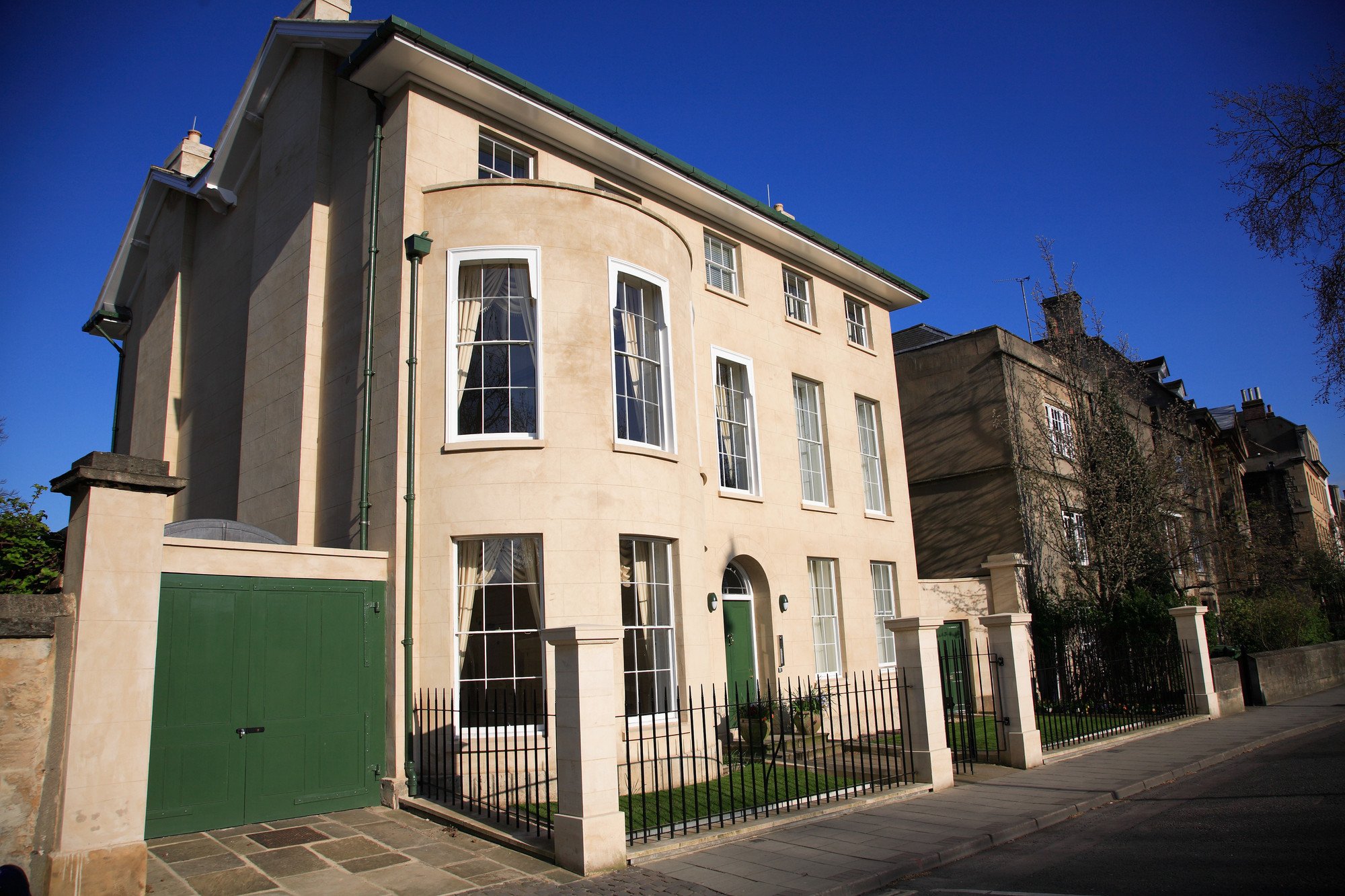 This Grade II-listed building dates from the early 19th century. It remained a private house until 1958, when it became part of Queen Elizabeth House next door. The College took over the house for its own use in 2005, and renovated it together with No. 21 to provide more facilities, notably for Alumni.
The North Quadrangle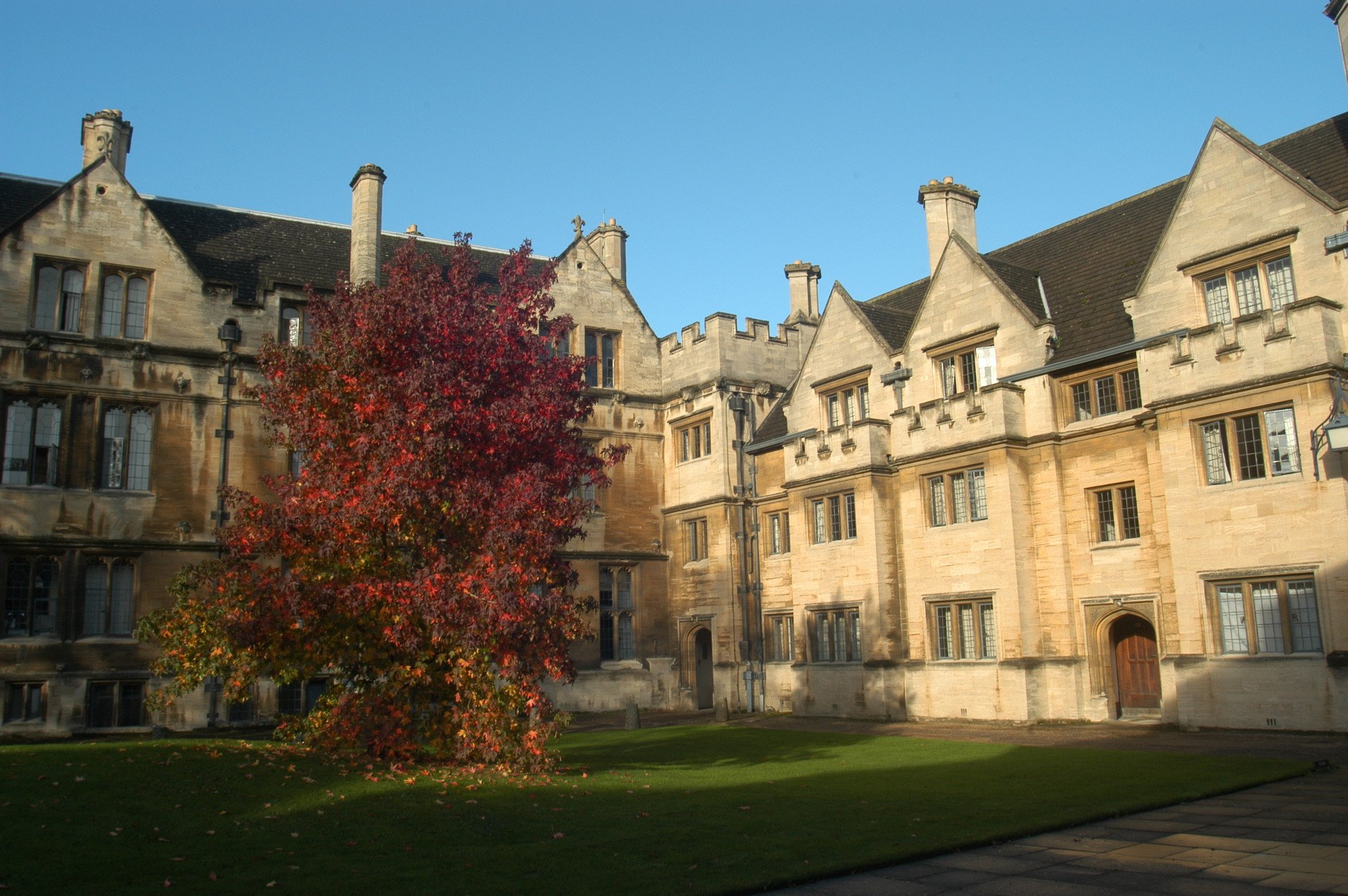 The North Quadrangle is architecturally varied, spanning the 16th to the 20th centuries, but its north and west sides took the shape we see today in the late 19th and early 20th centuries. The south side is formed by the Hall and Chapel, and the east by the Senior Common Room (1670s to 2004) and the Beehive (1958-60). The west side consists mainly of the New Building that flanks St Giles. This was designed in a Tudor Gothic style by George Gilbert Scott, son of the architect of the same name who did much work in Oxford, and built in the 1880s and 90s. On St Giles its restored façade of Taynton and Clipsham stone and its carefully carved detail echo the 15th-century entrance front to the south.
The north side of the quadrangle consists of the Rawlinson Building, designed in 1909-11 by N.W. Harrison, a similar but more domestic-looking building influenced by the Arts and Crafts Movement.
You can see a virtual tour of some key College buildings here.