The 20th century brought a significant expansion in the College's buildings, as its student numbers grew.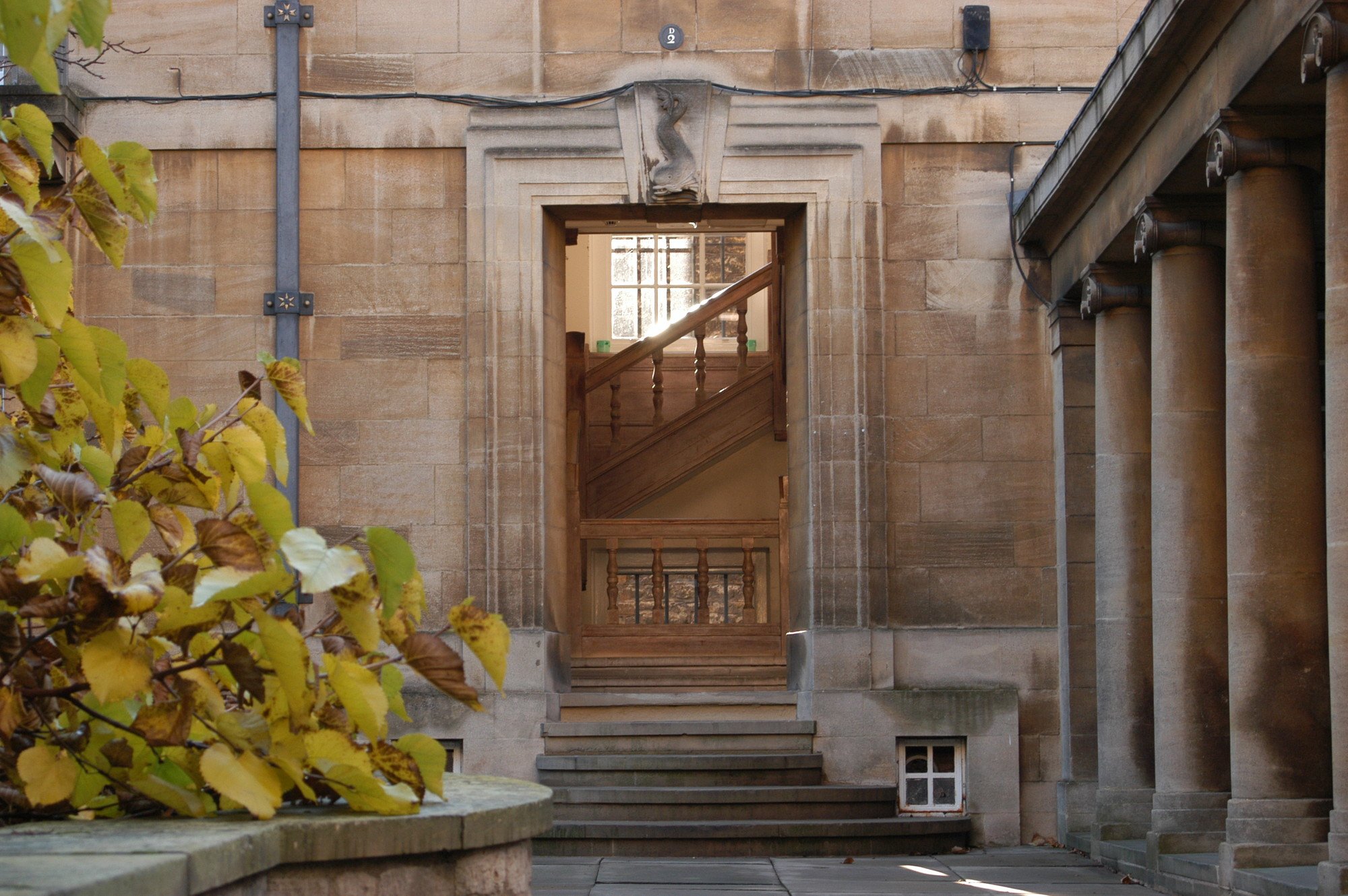 Dolphin Quadrangle
A passageway in the southwest corner of Front Quadrangle leads into Dolphin Quadrangle, designed in 1947–48 by Sir Edward Maufe on the site of the Dolphin Inn. The small, neo-Georgian style quad with Ionic colonnades includes an exhibition gallery and lecture room.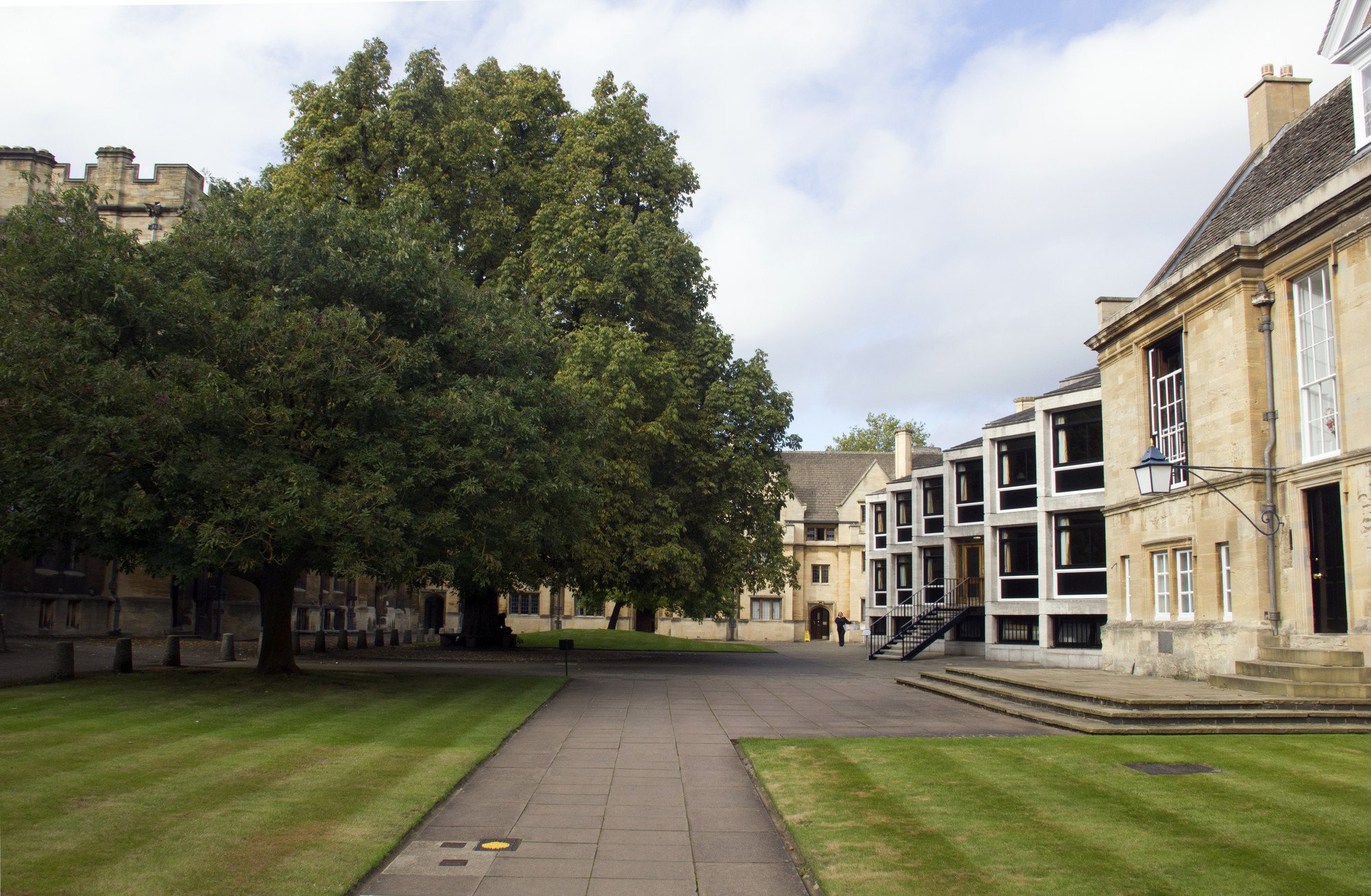 The Beehive Building
The Beehive, on North Quad, was built in 1958–60 to the designs of Michael Powers of the Architects' Co-Partnership, a firm consisting of former students of the Architectural Association Schools, which was the main forcing ground of post-war modernist architecture in England.
The building consists of 31 hexagonal rooms, grouped around three top-lit staircases whose lanterns and pointed turrets crown the composition. The Architects' Journal noted that the unusual shape of the rooms 'expresses perfectly the cellular character of a hall of residence.' The concrete frame is clad in white Roach-bed Portland stone.
The Sir Thomas White Building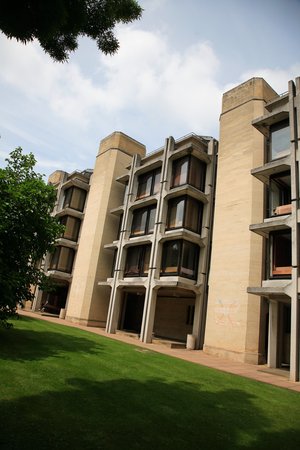 The Sir Thomas White Building was built in 1972–75, to the north of the President's Garden, to the designs of Philip Dowson of Arup Associates. Well proportioned and well detailed, the L-shaped building blends well into its surroundings. 
It consists of 150 rooms on three storeys, above the public spaces which include the Junior Common Room and the College Bar. Structurally it is made of precast concrete, with the frame exposed and its rough aggregate clearly visible. The glass-walled rooms are slotted into the frame in an effect described by Sir Richard MacCormac, architect of Garden Quadrangle, as like cabinet-work. 
Stone-clad towers containing the staircases punctuate the skyline, and Japanese-type wooden screens behind the windows give privacy. 
The Garden Quadrangle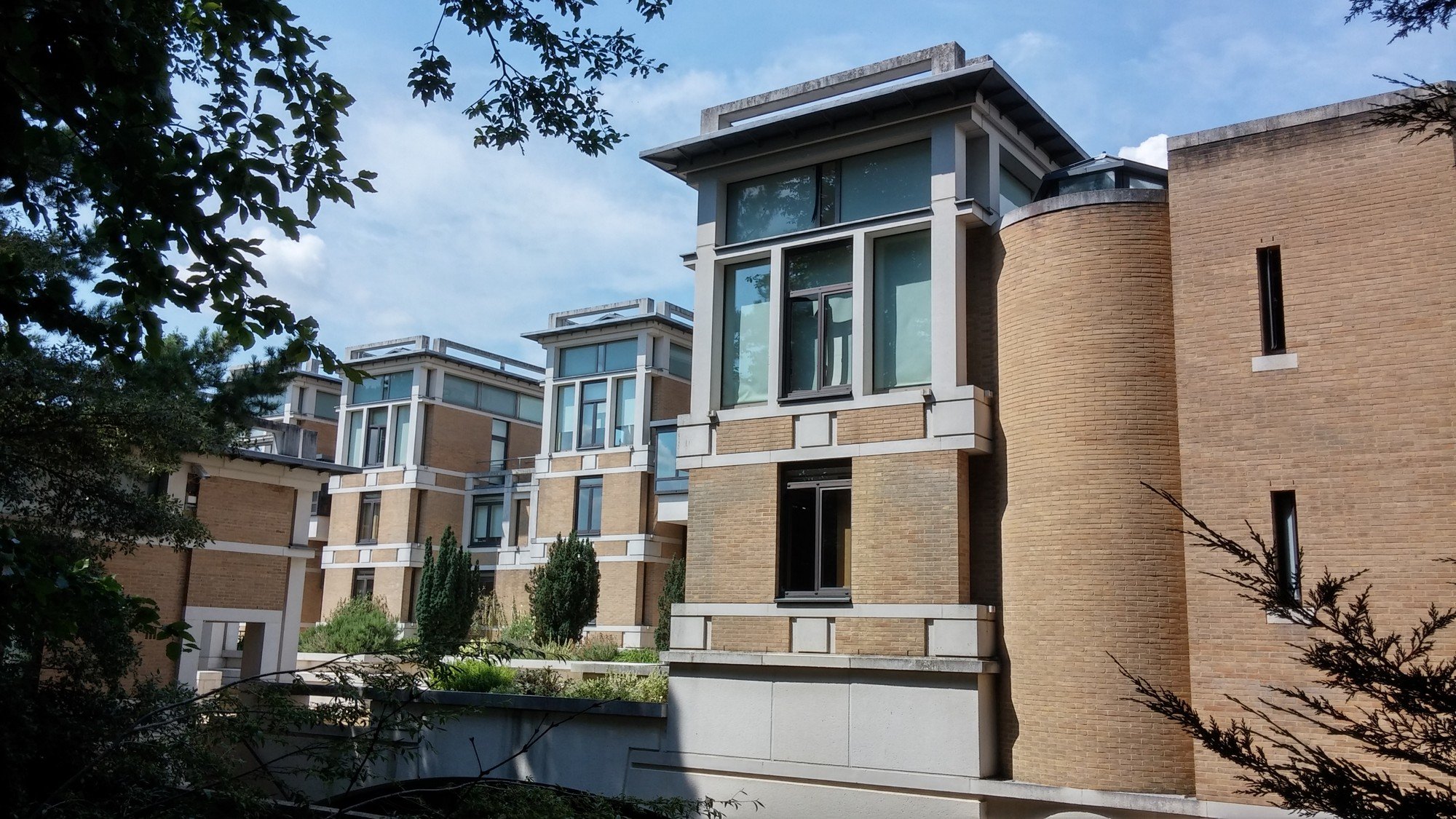 The Garden Quadrangle was built in 1991–94 at the northeast corner of College, to house the growing number of undergraduate and graduate students . The architect, Sir Richard MacCormac (1938–2014) of MacCormac, Jamieson and Prichard, had already designed important additions to Worcester and Wadham Colleges, successfully adapting the language of modernism to their locations. In the Garden Quadrangle he created a set of buildings which are among the major expressions of post-modernist architecture in England, designed, in the words of the Architectural Review, 'to civilise its users rather than institutionalise them'.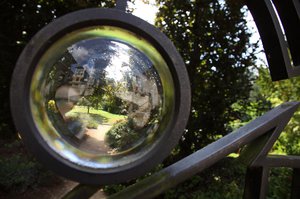 The buildings reveal themselves slowly and incrementally. A path leads through to a square central courtyard open to the sky, flanked by an auditorium and a dining and reception room. An iron gateway, designed by jeweller Wendy Ramshaw, contains a non-inverting lens through which the building can be viewed. From here staircases lead up to the formal central garden and the study-bedrooms in brick-clad towers, separated by top-lit staircases.
In a poll conducted by the Oxford Times in 2003, the Garden Quadrangle was voted the best building constructed in Oxford in the previous 75 years.
You can see a virtual tour of some key College buildings here.