A new work of art by Susanna Heron
Artist Susanna Heron was commissioned to create an architectural work of art for the new Library & Study Centre.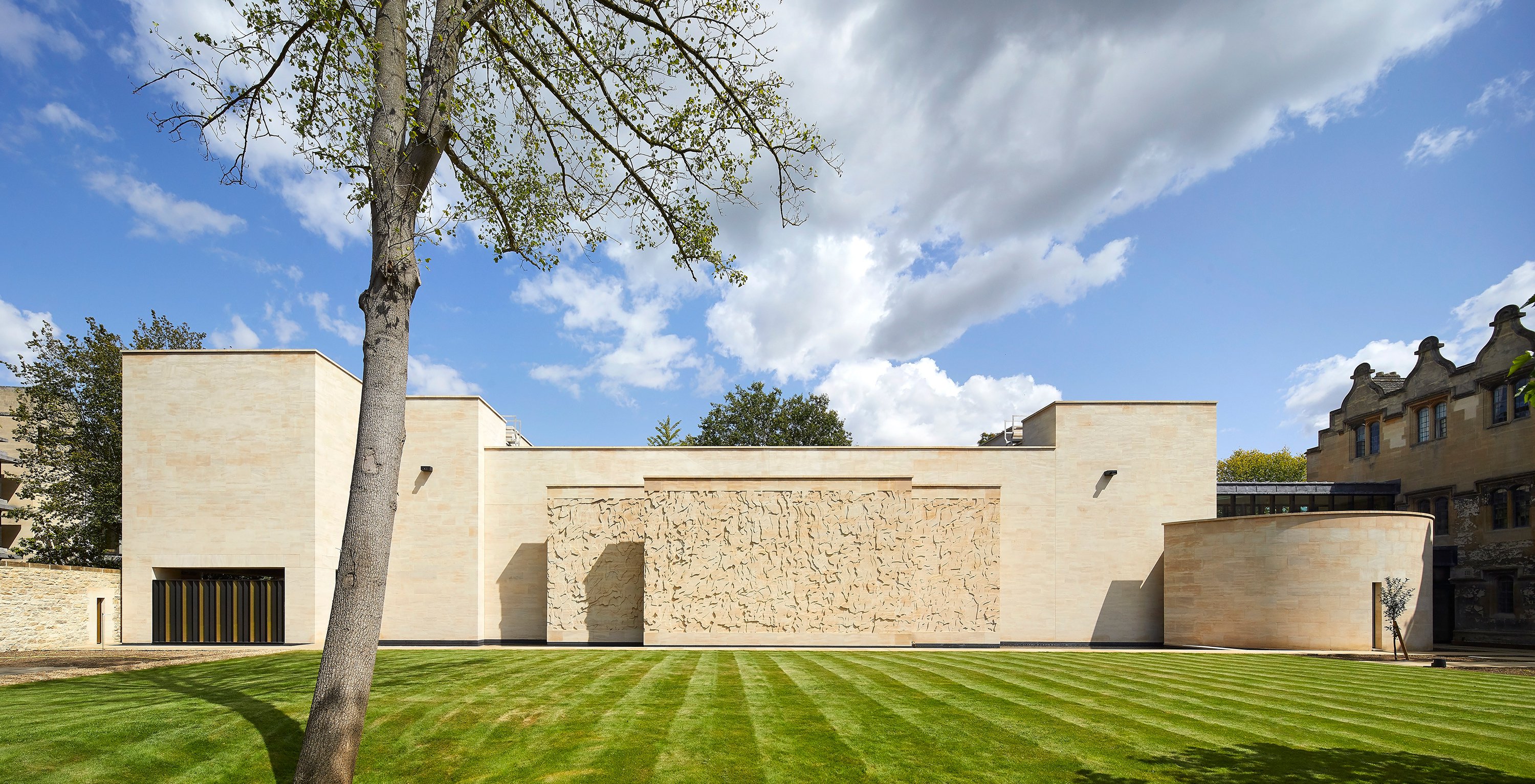 A shallow carving in negative relief, cut from Clipsham stone, occupies both external and internal faces of the wall that forms the west side of the Study Centre. The external wall, which is 6 metres high and 20.4 metres long, faces the President's Garden with a pool at its base. It comprises three sections, stepped and separated by windows in the reveals that bring light to the interior. The relief is reversed on the corresponding faces of the interior, to act as a backdrop to the library, while the windows provide oblique views onto the exterior relief bringing external and internal stone together.

Susanna Heron's carving passes across the irregular grid of the stone wall, combining the ornate and organic with the rectilinear geometry of the architecture. Her drawing takes reference from its unique location in the gardens of St John's College and the famous Canterbury Quadrangle. The work takes advantage of the changing light on the west face, so that lines appear and recede, while shadows are cast through the day. At night sensitive lighting illuminates the reliefs and by day the pool of water reflects silvery light and movement. 
In October 2017, as installation began, the artist commented: 'After four years in the preparation, it is exciting to see the work begin to take its final form. The stone is being laid to an exact 3mm joint, so that the levels of relief follow through. Each level has been cut to create steps from 60mm to as little as 1mm, the joints being pointed to match the levels. For the exterior relief, Clipsham Frieze West, I took into consideration the way that rain might be directed over the relief, with the idea that weathering would gradually adapt the artist's drawing over a long period of time. The carved stone relief on the interior, Clipsham Frieze East, is more shallow and a mirror image to the exterior.'
Find out more about Susanna Heron's work on her website
All images of the preparatory work and studio © Susanna Heron 2016. All rights reserved.