Engineering - Jen Massingham
Jen is a 2nd year student
Home    Rotherham, England

Degree  Engineering

A levels Maths, Further Maths, Physics, Chemistry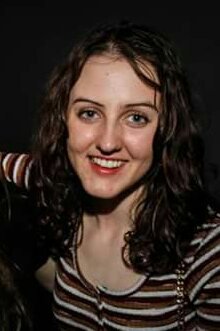 What made you choose to study here?
I chose St John's as it's super close to the engineering department, as well as the centre of town. Another big perk is it provides accommodation for all (four) years of my course, so we get cheap and good quality accommodation guaranteed! There are also lots of grants and support.
Is life here different from how you expected it to be?
I think there's so much support from different people, whether it be the student welfare officers or the College chaplain.
What do you like about studying at St John's?
The engineering tutors at John's specialise in a range of disciplines, so all tutorials are in College. I also feel supported as a female studying a STEM subject.
Socially, there's always lots going on, so it's really easy to find something you like. By getting involved in different College societies you get to meet people from a variety of years and courses. I think the number of people in each year is just right – there's a variety of people with different interests, but not so many that you don't know most people.
Are there aspects of  your degree you particularly like?
I think it's great that the engineering course is general for the first two years, as it really lets you find what parts of the course interest you – the options I'm considering taking now are very different to what I would have chosen when applying!. 
How do you like to spend your spare time?
I've become really involved with College sports – I'm currently joint netball captain for the College, and I also love rowing! Sometimes it's fun to just chill in a friend's room and eat cake (lots of cake), or go to the College bar.
What advice would you give someone looking to study at Oxford?
I think it's really important you love the subject you want to study, as you'll be spending a lot of time doing it, and also that you enjoy learning new things and being challenged. However, I think there's a really wide variety of students at Oxford, there's definitely no stereotypical student!