Modern Languages & Linguistics - Lidia Fanzo
Lidia is a 4th year student
Home    Exeter, Devon

Degree  Spanish and Linguistics

A levels Spanish, French, English Literature, Maths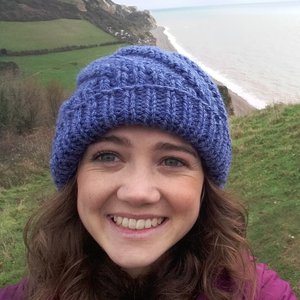 What made you choose to study here?
I chose to apply to Oxford because I really enjoyed my subject at A level and wanted to pursue it in an environment that would challenge me. I applied to St John's because I knew someone who had previously studied here and they told me about how great it was! Looking back, I'm glad I took their advice – John's is perfect for me, as we get access to kitchens and are located just opposite my faculty's library. 
Is life here different from how you expected it to be?
The main difference I've found is that people are a lot more 'normal' than I expected. I was so nervous that everyone would be so much more intelligent than me and would come from fancy private schools, but I soon learned that we're mostly all in the same boat.
What do you like about studying at St John's?
I love how personalised my teaching is here. I've been lucky in that most of my teaching has been one-on-one, which means that my tutors at John's can really tailor what we cover in tutorials to my interests. I can read the books that I want to read and choose the essay titles that interest me the most. There is so much opportunity to attend different lectures and seminars in so many different areas, and I have the flexibility to avoid the things I don't enjoy so much.
Socially, I really enjoying living so close to my friends. As a finalist, free time is more sparse than in previous years, so it's nice to know that when you do have a spare few minutes you don't have to travel far to spend it with your friends. I love being right in the centre of Oxford and having everything on my doorstep.
Are there aspects of  your degree you particularly like?
Having the opportunity to spend a year abroad, and having a very flexible choice of modules are the main perks of this course. Modern Language and Linguistics also provides you with so many important transferable skills for the future.
How do you like to spend your spare time?
I play netball with the College team and I run regularly with the University Cross Country Club. I also bake a lot and go out with friends as much as possible, sometimes to a local cocktail bar.
What advice would you give someone looking to study at Oxford?
Be sure that you enjoy what you're applying for. Oxford is 3-4 years of hard work and if you dislike your subject it could be tough. Life is so much easier if you enjoy what you are doing on a day-to-day basis. Think very carefully about what you'd like to study and research the course. I know people studying Modern Languages here who aren't so keen on literature, which makes it much more difficult given that the course here is predominantly literature based.