History & Politics - Christine Jiang
Christine is a 1st year student
Home    Sydney, Australia

Degree  History and Politics

A levels Australian equivalent of Maths, English, History, French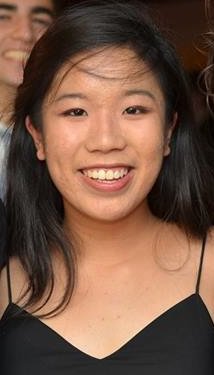 What made you choose to study here?
I came to Oxford because it offered the course that perfectly combined my two academic interests – history and politics, and I applied to St John's (without having visited it at all) because I knew that it was relatively big, centrally-located, provided accommodation for all three years, and had a reputation for giving out generous academic grants.
Is life here different from how you expected it to be?
The workload can be a lot, but you get into the habit of working very hard, at speed, during the week. I find College life very enjoyable, because more than just being a residential/academic organisation, it's actually a sort of social-hub. There's something either student-run or College-run on every night! I also didn't expect myself to get into sports, but I've picked up rowing as part of a crew of novices and I've enjoyed every moment of it.
What do you like about studying at St John's?
It's rigorous but also a lot of good fun. My tutors always choose interesting essay questions and reading material, and I come out of doing every week's essay feeling like I've learnt a lot more.
Socially, it's really easy to make friends outside your year because College organises many activities (such as the College family system or the History Dinner), where you can mingle with other students you might not otherwise meet.
Are there aspects of  your degree you particularly like?
St John's is a great place to study History – the tutors specialise in a really diverse range of historical interests and the library is very well-stocked. It's not rare to come across a reading written by a John's alumnus at all!
Oxford offers perhaps the widest range of modules in both History and Politics, and starting from your very first term you get to choose what papers you want to do. There are very few restrictions on your academic programme. There are also College travel grants for those interested in investigating developmental issues and international diplomacy.
How do you like to spend your spare time?
I usually spend my leisure time winding down by talking to friends, either over a cuppa in their room, in the College bar, or the much-revered G&D's ice-cream parlour! Some afternoons, I swing by the Ashmolean Museum to volunteer in the Heberden Coin Room – currently digitising 3rd-century Roman coins. On Thursday nights, there are usually some good debates down at the Oxford Union Society, so I often go to these as well. 
What advice would you give someone looking to study at Oxford?
Keeping an open mind – work on that essay that you weren't initially interested in, maybe pick up a new sport, meet people doing all kinds of niche subjects, and my personal advice is to try all the possible combinations of fruit and crumble in Hall!