Classics & Oriental Studies - Isobel Dunbabin
Isobel is a 1st year student
Home    Hobart, Tasmania, Australia

Degree  Classics & Oriental Studies (Persian)

A levels n/a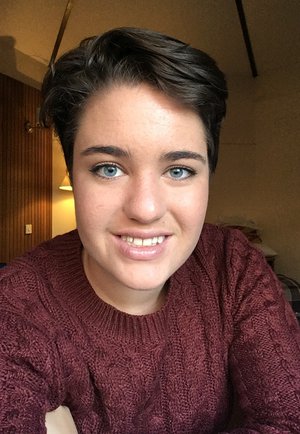 What made you choose to study here?
I chose to study at Oxford because of the course. St John's was a bit more of a stab in the dark – it seemed to have lots of really good aspects. I wasn't able to visit before I applied, but I feel so lucky to be at St John's! It worked out perfectly.
Is life here different from how you expected it to be?
I didn't expect people to be as laid-back and friendly as they are. I also didn't realise exactly how many things there are that you can do, or become involved in.
What do you like about studying at St John's?
My tutors have been great. The College library has a lot of the books I need – and it's also quite convenient that the Classics Centre is literally just across the road! Everyone is so friendly, and always keen for a chat. The level of socialising you do is completely up to you – there are always College-wide events on, and living in close proximity to other people means that there's always the opportunity for some human contact.
Are there aspects of  your degree you particularly like?
I have some excellent language teachers, and the other students in my classes are really great. There are also plenty of opportunities for academic travel, such as participating in archaeological digs. Classics is a very broad subject, so it feels like you get to study a wide range of different subjects within the one course (language, literature, art, history… etc.). 
How do you like to spend your spare time?
I spend time with my friends, mostly. We go to movies, performances or out to eat. Even a Tesco trip is more fun with friends! Alternatively, just talking in someone's room is a common pastime. There's so much to do and see in Oxford; there's always something going on.
What advice would you give someone looking to study at Oxford?
Time management is always mentioned, but it's very true – there are just so many things (compulsory and non-compulsory) that you can do, all the time! A willingness to get involved and to try new things, like a new sport, also makes your time at Oxford (in my opinion, at least) more enjoyable.