History Ancient and Modern - Valéry Charachon
Valéry is a 3rd year student
Home    Paris, France

Degree  Ancient and Modern History

A levels French Baccalaureate – Economic Special Subject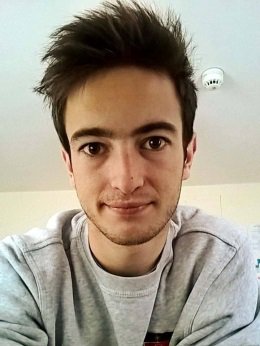 What made you choose to study here?
I chose to study at Oxford because of its reputation and the quality of education it provides. Being able to pursue my academic passion in such a prestigious and beautiful university was an opportunity I will never regret going for.
Is life here different from how you expected it to be?
I expected academic work to take up the vast majority of the day, but if you organise your week well there's a surprising amount of flexibility. I am able to make time for several sports, be in a band and take part in student welfare support in my free time. Life here is always full, but fun and exciting at the same time with the freedom you have.
What do you like about studying at St John's?
St John's has some of the best tutors around who are super supportive. The library has the majority of the books I need for my course options and the College's location in the city centre but near large green areas such as Uni Parks or Port Meadow makes it the ideal place to study and enjoy the environment Oxford provides. The numerous academic and travel grants John's can provide are also excellent motivation for studying here.
The community of students in St John's is varied, open and friendly, making finding friends with similar (or completely different!) interests easy. There are lots of opportunities to go on evenings out, or to join different sporting or cultural societies in College.
Are there aspects of  your degree you particularly like?
My subject has slightly more than 20 people in the entire year, making it one of the smallest Oxford provides, and therefore one of the cosiest in atmosphere and most flexible when choosing your topics of study. The travel grants at St John's have given me the chance to have unforgettable experiences relating to my degree modules, and I believe my degree will open up a range of careers to me!
How do you like to spend your spare time?
I love to take the opportunity to make the most out of sports and the astounding facilities available in College and elsewhere in the university. I enjoy meeting up with friends, exploring the city and all it has to offer. 
What advice would you give someone looking to study at Oxford?
I think that passion for the subject is the most important thing for someone to have. The work is intense so enjoying studying your subject at a high level requires motivation and genuine interest.