Mathematics - Leonhard Hochfilzer
Leonhard is a 1st year student
Home    Vienna, Austria

Degree  Mathematics

A levels Matura, the Austrian A Level equivalent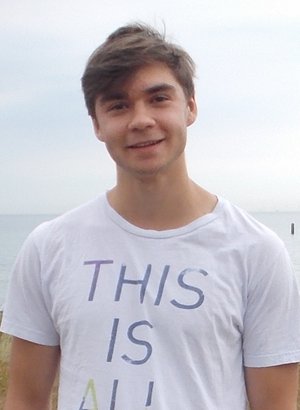 What made you choose to study here?
I applied to Oxford because I felt this is the right place to be if you are really passionate about your subject. Also I was just curious to try something new! I then picked St John's because the College provides accommodation for the whole duration of the course and because it is near the Maths Institute where we have lectures.
Is life here different from how you expected it to be?
I didn't expect the atmosphere to be as relaxed and welcoming as it is! Apart from that my expectations were quite realistic.
What do you like about studying at St John's?
The tutors are really great and kind. We also get more tutorials than students at some other colleges. In your first year, you often live alongside other students studying your subject, which is a great way to socialise and share experiences of the course.
Aside from the students being very open and nice there are so many occasions to get free food and wine. For example, recently there was a Maths seminar in St John's followed by drinks with the tutors – this is another thing that makes Oxford/St John's special, you have plenty of opportunities to interact with your tutors informally and therefore get to know them better.
Are there aspects of  your degree you particularly like?
The number of options that you get in the 3rd and 4th years is fantastic. Due to the fast pace of the course we cover many interesting topics. 
How do you like to spend your spare time?
When I have spare time you are very likely to find me at the tennis courts during the day. In the evenings I enjoy going to a good concert/play (there are so many in Oxford!). Once a week there is also an event organised by the Maths society, which I like to attend. But really, there is so much going on in Oxford I cannot really describe a 'typical' evening.
What advice would you give someone looking to study at Oxford?
I think a person who is looking to study at Oxford should be really interested in the subject they are applying for.