Matt is a 1st year student
Home    London, England

Degree  Music

A levels Music, History, Biology, Maths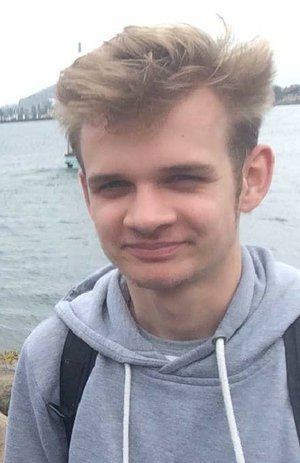 What made you choose to study here?
Oxford is an excellent city, culturally and musically, so I definitely aspired to be a music student here, at 'the best university in the world'. St John's College also has a fantastic music tutor with similar interests to myself, so the prospect of studying under an expert in the field was very exciting. Not only that, but St John's provides accommodation for all your years of undergraduate study, has two free gyms and free printing, several great societies and is a beautiful place to spend your time studying and making friends.
Is life here different from how you expected it to be?
University is a lot more independent than anything you will have experienced before, but what struck me as the most different is the type of work within your degree that you will be studying. A lot of my modules are aspects of music that I had never studied before, yet I have found them all extremely useful. The College itself also has a lot more on offer than I expected. It runs several great schemes to maintain student welfare, has several sporting and musical societies, and excellent staff members who make you feel extremely welcome.
What do you like about studying at St John's?
The challenging aspect of my workload has certainly been a rewarding experience for me so far, and the range of modules on offer within the music degree has appealed to me. Not only this, but the chance to sit down with my tutors every week to discuss my work has led to a substantial improvement in the quality of my work.
I enjoy the range of clubs and societies on offer at the university and in College, which allow you to meet new people with similar interests, and many of these societies also host social events (which often involve free food!). 
Are there aspects of  your degree you particularly like?
A great aspect of my degree is its flexibility in all years. You have the opportunity to choose several of your modules, even in the first year, and this can help shape the course in line with what you are more interested in. As well as this, there are not too many people who study music, especially within each college, so it becomes a very tight-knit community.
How do you like to spend your spare time?
As a musician, I spend most of my spare time attending orchestral and jazz band rehearsals/concerts. When I am not doing music of some sort, I often attend College sport training for Badminton, and make use of the free gym in College. A lot of my free time is also spent socialising in the various pubs and bars that Oxford has to offer.
What advice would you give someone looking to study at Oxford?
A passion for your subject and willingness to work hard are the main qualities students demonstrate here. No matter what their background or where they've come from, a student at Oxford works for the best result possible, mostly independently and with far less teaching support than at school or college. It is this willingness to learn and achieve that makes a student at Oxford successful. Also, you should be willing to explore the non-academic opportunities available, to make your time here more worthwhile.