Welcome to our Alumni Spotlight, where we take a look at our richly diverse alumni community and focus in on the life and work of individual members. We welcome your suggestions for alumni to feature in future.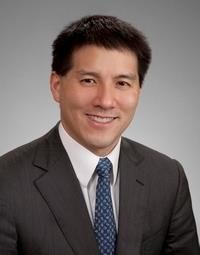 Allen Wang (1997, MBA) is a Partner at the Boston office of the law firm Latham & Watkins, the largest law firm in the world by revenues. Previously, he served as Managing Partner of the Latham Beijing Office from 2010 to 2015, Associate and Partner in the Latham Los Angeles Office, Associate in the general practice group at Sullivan & Cromwell in New York, and Associate in the Financial Institutions Group at Morgan Stanley – also in New York.

He completed a BA, summa cum laude and Phi Beta Kappa, at Yale in 1992 as well as a JD, magna cum laude, from Harvard Law School in 1997 before matriculating at St John's and was a Fulbright scholar. During his time at Oxford, he participated in the Men's Ice Hockey Club and was awarded a half blue.
Allen practises corporate law, with a focus on mergers and acquisitions, capital markets, and public company representation, particularly where both Chinese and US companies are involved. The industries he works with are quite diverse from financial institutions and technology to media and gaming. His clients include major companies and investment banks.
Allen is fluent in written and spoken English and Mandarin Chinese.