Welcome to our Alumni Spotlight, where we take a look at our richly diverse alumni community and focus in on the life and work of individual members. We welcome your suggestions for alumni to feature in future.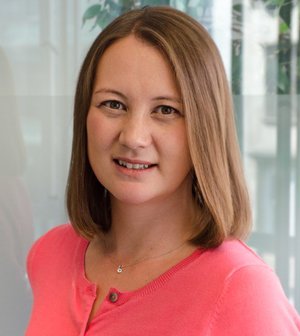 Caroline Plumb OBE (1996, Engineering, Economics and Management) is co-founder and CEO of FreshMinds and FreshMinds Talent – a business that she began straight after graduating from St John's.  This Innovation and Recruitment consultancy has won multiple industry awards and was listed three times as one of the Top 100 Places to Work. Her current focus is Fluidly, which helps small and medium size businesses reshape the way that they plan and manage their cashflow using technology, data and Artificial Intelligence/machine learning.
In 2010 she was appointed by the Prime Minister as a UK Business Ambassador, with a focus on the Professional & Business Services sector and she also sits on the Industrial Advisory Board for the Oxford University Engineering Science Department.  In 2016 Caroline was awarded an OBE for services to business and charity.