Welcome to our Alumni Spotlight, where we take a look at our richly diverse alumni community and focus in on the life and work of individual members. We welcome your suggestions for alumni to feature in future.
Craig Turk (1993, Politics) is an Emmy-nominated writer and Executive Producer for television and film.  He graduated from Harvard College before matriculating at St John's to pursue graduate studies in Politics.  Later, he went on to earn his law degree from Harvard Law School, graduating with high honours.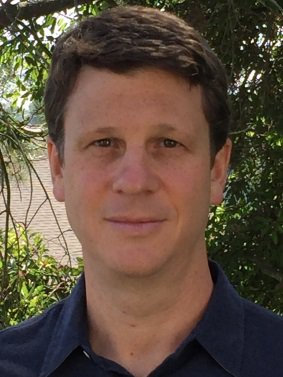 Most recently, Craig created the CBS television pilot Perfect Citizen, which follows a United States government whistle-blower as he returns from exile to begin a new career at a storied law firm in Boston.  Previously, Craig worked as Executive Producer on two hit television series: The Good Wife and Private Practice. Before that, he wrote for Boston Legal, Cold Case, Law & Order and The Guardian. In addition, he has developed pilots for 20th Century Fox, Touchstone and Paramount.
Craig has also worked on a number of US political campaigns, including acting as Chief Counsel for John McCain's presidential campaign in 2000, taking the lead on legal matters and overseeing all other attorneys and investigators working on the campaign.  This experience led to his work counselling other elected officials and candidates, and serving as General Counsel of the political action committee Straight Talk America, where he was involved in the fight for campaign finance reform.
Craig's political work has taken him to Europe and Asia as a lecturer, election monitor, and consultant.  He acted as a strategic consultant to the Sam Rainsy Party in Cambodia, and to the Government of Montenegro on the independence referendum in 2006.
Previously, Craig was a practising lawyer in both Los Angeles and Washington, DC, specialising in election law and government ethics.  He is still an active member of the US Supreme Court Bar and the Bar in California and DC.
Craig's philanthropic endeavours include the National Council on Citizenship, where he served as Chairman for five years and continues to be a member of the Board, and the Epilepsy Foundation of Los Angeles, where he is an Executive Board member.