Welcome to our Alumni Spotlight, where we take a look at our richly diverse alumni community and focus in on the life and work of individual members. We welcome your suggestions for alumni to feature in future.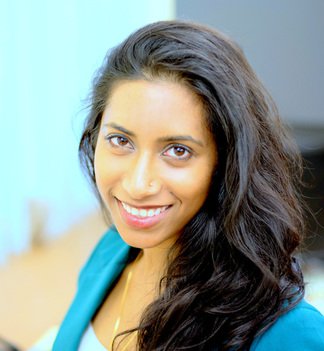 Sri Raj (2004, Human Sciences) is a Research Associate in the Department of Molecular Biology and Genetics, and Tata-Cornell Institute at Cornell University.  She is also a Visiting Scientist at the Centre for Human Genetics in Bangalore, India and a Visiting Scholar in the Department of Genetics at the University of Pennsylvania.
Sri's research focuses on why certain subgroups of the human population are more susceptible to particular diseases and includes: susceptibility to diabetes in Asian populations, susceptibility to hypertension in African populations, heart disease in the European population and evidence of climate- and diet-based adaptations in these and other populations.
Disease susceptibility is a trait which varies across individuals and populations in susceptibility, mechanism and age of onset. The environment plays a major role in the distribution of genetic and non-genetic contributors to the variability of disease. Sri uses computational, anthropological, molecular and statistical approaches to understand how genetics act in the context of environment and other non-genetic factors to produce a trait.
Her work has significant implications for public health, as different individuals and populations experience environment changes in different ways.
Sri is the recipient of numerous awards including most recently a spot on the 2017 Forbes magazine 30 Under 30 list for Healthcare, in the United States. She was awarded an NIH NRSA fellowship for her post-doctoral research, and was named an Innovation Rising Star by Mass High Tech and the Boston Business Journal (2012). Prior to her time at Cornell, Sri completed her PhD studies at the University of Cambridge as a Gates Cambridge Scholar, and was awarded the Jane Moore Award for Most Outstanding Student by the British Association for Biological Anthropology and Osteoarchaeology for her PhD work.