Turi Munthe FRSA (1995, Modern History) is a media entrepreneur and former journalist. In 2008, he founded Demotix, which became the largest network of photojournalists in the world. In 2019, he founded Parlia, an encyclopaedia of opinion.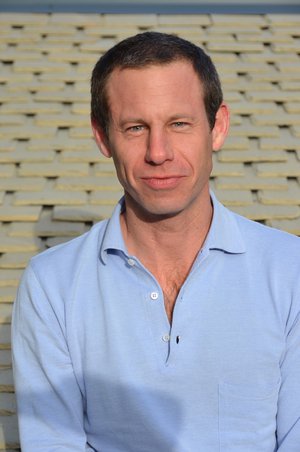 Turi Munthe came up to St John's in 1995. Following Prelims in Arabic, with a year in Damascus, Turi switched to Modern History for Finals. On leaving, a St John's travel bursary allowed him a summer at the Hebrew University of Jerusalem, before beginning a publishing career in London. 
Turi began writing for magazines (The Economist, The Nation, The TLS), published a Reader on Saddam Hussein, covered the 2nd Gulf War as a journalist, and eventually launched the Beirut Review of Books, a joint venture with the Lebanese Daily Star and The International Herald Tribune. When the Daily Star faced bankruptcy, Turi joined the Royal United Services Institute, the world's oldest defence think tank, as Head of the Middle East Studies programme.
Following an aborted PhD at New York University, Turi founded Demotix - a citizen journalism project at the centre of 'Web 2.0'.
Demotix was intended as a grassroots news wire, providing freelance reporters and photojournalists around the world with a platform to share their stories and images with the world's media. Demotix won numerous awards for innovation in media both in the US and UK, and built a giant network of 75,000 photojournalists around the world before selling to Bill Gates' Corbis Corporation in 2012.
Following the exit, Turi began investing in journalism startups, eventually joining North Base Media, the leading media-focused Venture Capital firm.  
In 2019, Turi launched Parlia – an encyclopaedia of opinion and belief, intended as a giant repository of argument, and a tool for civil discourse and education. 
Turi has sat on the boards of openDemocracy, the Bureau for Investigative Journalism, Index on Censorship, the New Humanitarian, The Signals Network and GEDI, Italy's largest newspaper conglomerate.