Welcome to our Alumni Spotlight, where we take a look at our richly diverse alumni community and focus in on the life and work of individual members. We welcome your suggestions for alumni to feature in future.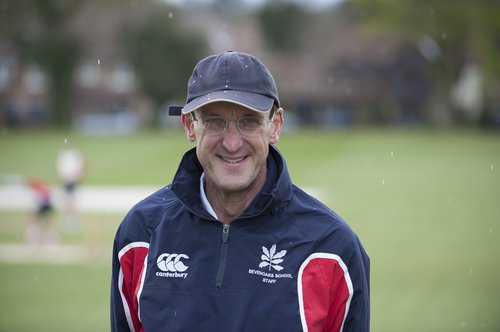 Chris Tavaré (1974) was inspired to read Zoology at St John's after discovering an article on animal behaviour in Time Life magazine, featuring Konrad Lorenz's studies on geese.  A gifted cricketer, he was encouraged to apply to the University of Oxford because it would allow him to continue to pursue his sporting interests.  By chance, his neighbour in North Quad happened to be another talented player, Victor Marks (1974, Classics), who went on play cricket for both Somerset and England.
Whilst still a student at St John's, Chris had a summer contract with Kent County Cricket Club and also represented the Oxford University Cricket Team alongside Imran Khan (then a student at Keble) who went on to captain Pakistan's World Cup winning team in 1992 and is currently Prime Minister of Pakistan.  After graduating, Chris went on to play for Kent and Somerset County Cricket Clubs and pursue a successful international career, which saw him play in 31 Test Matches and 29 One Day Internationals, playing alongside the likes of Ian Botham and David Gower.
Chris' two loves are sport and his academic subject and so, after retiring from competitive sport in 1993, he returned to his alma mater Sevenoaks School to become a biology teacher.  A believer that inspiring students is as important as instructing them on the technicalities of the subject, he taught both GCSE and IB Biology there until his retirement in 2018.