Welcome to our Alumni Spotlight, where we take a look at our richly diverse alumni community and focus in on the life and work of individual members. We welcome your suggestions for alumni to feature in future.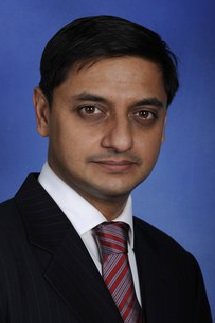 Sanjeev Sanyal (1992, BA PPE, 1994, MSc Economics) is an internationally acclaimed economist, bestselling writer, environmentalist and urban theorist. 
Sanjeev is regarded as one of Asia's leading economists and was Deutsche Bank's Global Strategist and Managing Director until 2015. He was named Young Global Leader for 2010 by the World Economic Forum in Davos, an honour given to select individuals below the age of 40 for outstanding contributions across disciplines including politics, academia, sports, business and the arts. The Singapore government honoured him as a Young Leader 2014 at the World Cities Summit.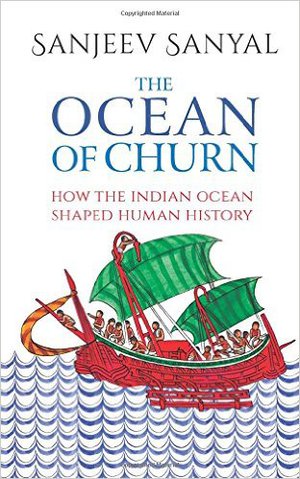 In his new book, Ocean of Churn: How the Indian Ocean Shaped Human History, Sanjeev charts the history of this significant region, which stretches across East Africa, the Middle East and the Indian subcontinent to South East Asia and Australia. He draws upon existing and new evidence to challenge well-established claims about famous historical characters and the flow of history. As he says, 'history looks different when witnessed from the coastlines rather than from an inland point of view.' 
Sanjeev's other bestselling books include: The Indian Renaissance: India's Rise after a Thousand Years of Decline (Penguin, 2015) and Land of The Seven Rivers: A Brief History of India's Geography (Penguin, 2013). In 2014, he won the first International Indian Achiever's Award for his contributions to literature, an award given to Indians who have excelled in different fields on the international stage.
Sanjeev's environmental work focuses on the economics of cities. He has been a strong advocate of including 'walkability' and organic evolution in the way we think of cities. He has been a member of the Steering Committee of Urban Age at LSE Cities, a Senior Fellow of the World Wildlife Fund and Co-Founder & Director of GIST – a think-tank that is a pioneer in the field of environmental accounting. In 2007, Sanjeev was awarded the Eisenhower Fellowship for his work on urban systems. He is also a Fellow of the Royal Geographical Society, London and of the IDFC Institute, Mumbai.