Welcome to our Alumni Spotlight, where we take a look at our richly diverse alumni community and focus in on the life and work of individual members. We welcome your suggestions for alumni to feature in future.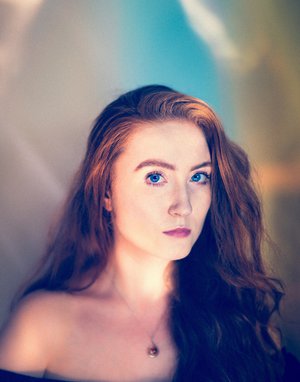 Since leaving St John's, Bláthnaid McCullagh has seen her career as a singer-songwriter blossom. Performing under the name BLÁNID (a semi-phonetic spelling of her name), she has had success after success. 
With a voice that has been described as "spellbinding", "haunting" and "beautiful", BLÁNID attributes her love for singing and songwriting to her passion for story-telling: "our stories are what make us and connect us, and stories are what I love to tell." Taking influence from Nana Mouskouri, Ray LaMontagne and Eva Cassidy, BLÁNID breathes new life into traditional styles and embraces indie folk, alt-pop and blues.
With roots in both Northern Ireland and Devon, Bláthnaid came to St John's to study Geography in 2013. She was active in the JCR during her time here, as Academic Affairs Officer in 2013-14 and JCR Vice-President in 2014-15, as well as being involved in the College's choir and the University's women's rugby team.
Since leaving St John's, she has been gigging at folk festivals and clubs throughout the UK, including Oxford Folk Festival, Sidmouth Folk Festival and Celtic Connections in Glasgow. 
She has been the support act for both the BBC2 nominated Folk duo, Ninebarrow and the BBC2 Folk award winning band The Furrow Collective. She has also performed on stage with the iconic British folk punk band The Levellers. 
She has won multiple folk awards for her singing and has been played and interviewed on local radio. On 5th November 2019, she will be performing for BBC Kent's Live Sessions. 
Throughout 2019, she has been recording in the studio, writing and performing in London, and has just released her first original track on Spotify, which is called 'Fool's Gold' - a song about unrequited love. Her second track, an acoustic and emotional cover of the 2003 hit 'Dragostea Din Tei', is due to be released on December 18th 2019, and she will be playing a headline gig at the Green Note in Camden that same date to celebrate the release.

You can follow BLÁNID's rise on her social media profiles below: