Welcome to our Alumni Spotlight, where we take a look at our richly diverse alumni community and focus in on the life and work of individual members. We welcome your suggestions for alumni to feature in future.
Paul Franklin (1986, Fine Art) is a filmmaker and a leading visual effects designer working in the international film industry. Paul first started making short films whilst studying Fine Art at St John's in the late 1980s, working with a group of fellow students who had met through St John's Mummers, the College drama society.  After graduation Paul worked as an animator for Psygnosis, a pioneering British videogames studio based in Liverpool, where he made games for the first generation Sony Playstation. In his spare time, Paul continued to work with the St John's group, taking advantage of the resources at his disposal to create digital effects sequences for the increasingly ambitious short films.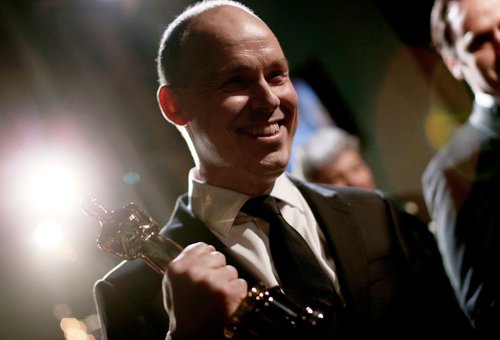 In 1994 Paul's effects work caught the attention of the London-based Moving Picture Company (MPC) and he joined their digital animation team to make TV commercials and broadcast idents for channels including BBC1, Channel 4 and RTE. Paul's first feature film credit at MPC was Hackers (1995) and he then went on to create sequences for The English Patient (1996) and The Borrowers (1997). 
In 1998 Paul and a group of his colleagues left MPC to start Double Negative, a new visual effects studio focused exclusively on feature films. Paul built the new company's 3D animation department and oversaw the digital animation work for Pitch Black, a science fiction action-horror film that introduced Vin Diesel to audiences around the world. Over the last 20 years Double Negative has grown from a team of ten people to a global business with studios in the UK, India, Canada and the US, employing over 5500 people, which reflects the huge growth in demand for visual effects in cinema. In 2018 the company rebranded as DNEG.
In 2004 Paul began a decade-long collaboration with British director Christopher Nolan who had just started work on Batman Begins, his first major studio film. Paul went on to work on all three films in Nolan's Batman Trilogy, receiving an Oscar nomination for the visual effects of The Dark Knight in 2009. Paul's surreal effects work for Nolan's Inception brought him his first Academy Award in 2011, as well as a BAFTA and the Visual Effects Society award. In 2014 Paul worked with Nobel Prize winning physicist Kip Thorne to create the spectacular image of the black hole for Nolan's Interstellar which resulted in his second visual effects Oscar and another BAFTA.
In 2016 Paul worked with Kip Thorne and Hans Zimmer to create a live multi-media concert celebrating the momentous discovery of Gravitational Waves by the LIGO group. The concert was performed at the 2016 Starmus Festival as part of a tribute to Stephen Hawking.
In 2018 Paul oversaw the visual effects for Sony's action-horror film Venom, which was a major success at the international box office, and he was also credited as Visual Effects Consultant on First Man. Recently, he made his debut as a director with his short film The Escape which screened at the inaugural Oxford International Short Film Festival held at St John's in 2019 – Paul was delighted to win the festival's award for Best Science Fiction Film. Paul continues in his role as DNEG's Creative Director, overseeing the global output of the company's studios. He lives in London with his wife Jane Burton (1987, Pembroke, English) and their three children.