Welcome to our Alumni Spotlight, where we take a look at our richly diverse alumni community and focus in on the life and work of individual members. We welcome your suggestions for alumni to feature in future.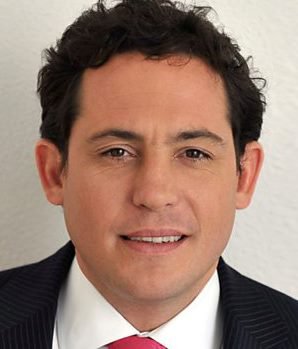 Simon (1989, PPE) is a financial journalist and broadcaster. He was appointed as the BBC Business Editor in February 2016 and has presented on business and economics on BBC Breakfast and Radio 4's Today Programme.  He has also presented business news on BBC's One O'Clock, Six O'Clock and Ten O'Clock News as well as business and financial podcasts for the Daily Telegraph. Previously, Simon worked in corporate and investment banking in London, New York and Bermuda.
During the banking crisis in September 2008, Simon covered the Federal takeover of Fannie Mae and Freddie Mac, the bankruptcy of Lehman Brothers, the bailout of AIG and the Lloyds TSB takeover of HBOS. He reported for BBC News, the BBC News Channel and Working Lunch from the London Stock Exchange, Canary Wharf and outside the offices of HBOS and Lehman Brothers in London.
In April 2015, Simon appeared in a special edition of Panorama, in which he investigated the circumstances surrounding his father's death in order to explore why more middle-aged men take their own lives than any other group.